THERMAL LINER

THERMAL INSULATING BAG FOR SEA CONTAINERS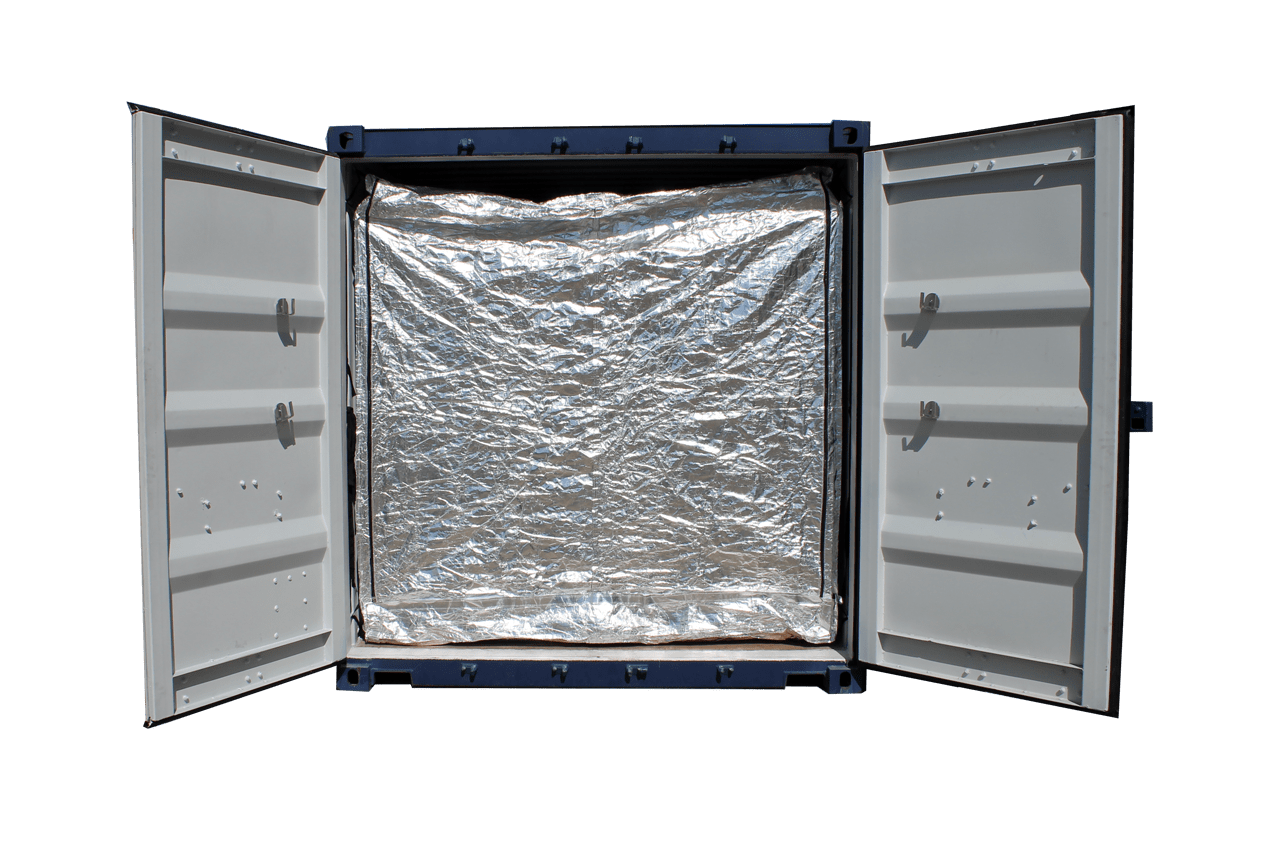 Thermal Liner is designed to protect your merchandise from sudden changes in temperature, humidity, ultraviolet and infrared rays, gases and odors.
Sea container insulation against condensation.
This is the biggest problem that importers and exporters face. The holds of the ships are cold and humid compartments. The walls of the containers lower their temperature below that of the air inside them, generating a dew that can make the cargo useless.
To avoid the deterioration of cellulose-based packaging, the corrosion of metallic elements or the appearance of fungi and mold, we need an efficient way to stop this effect.
Thermal Liner represents a really effective condensation barrier. That is why it is the ideal solution for the transport of:
Liquid packaged materials
Chemical products
Electrical and electronic equipment
In short: any merchandise susceptible to water damage. To bet on Thermal Liner is to do it for an isothermal insulation for export that helps us make each shipment better profitable.
What sizes is it available for?
Currently you can find three sizes designed for the Dry 20 ′, Dry 40 ′ and High Cube 40 ′ containers. Furthermore, each of these sizes has, in turn, two versions; 5 faces without floor or 6 faces with floor.
How is Thermal Liner installed?
This is precisely another of the product's strongest points. A single person can isolate a container in less than 5 minutes and do it with full guarantee.
Thermal Liner is equipped with a system of straps that are fixed directly to the walls of the container. Zippers are used on the flaps to further ensure the efficiency of the insulation.
Other thermal insulation systems require the use of double-sided tape that adheres the material, but in practice we know that they tend to come off with handling and take a long time to assemble to ensure as much as possible.